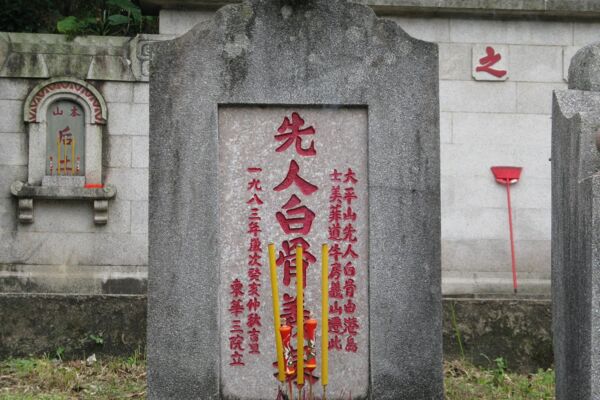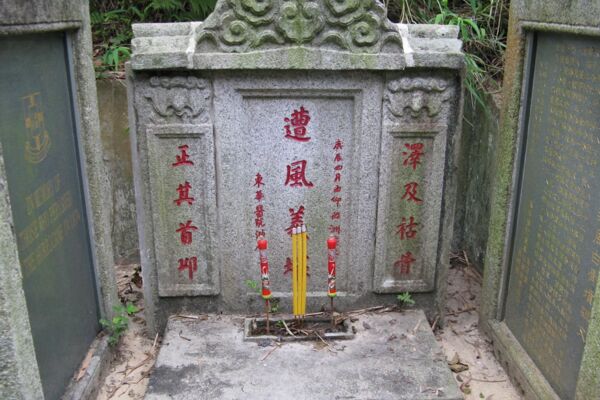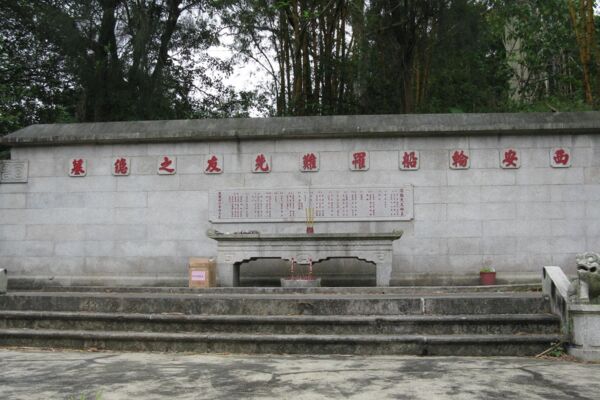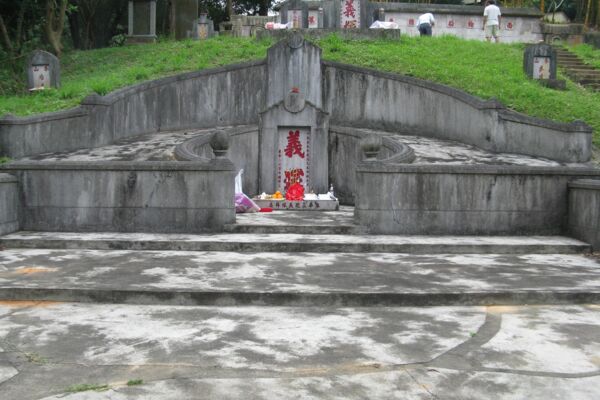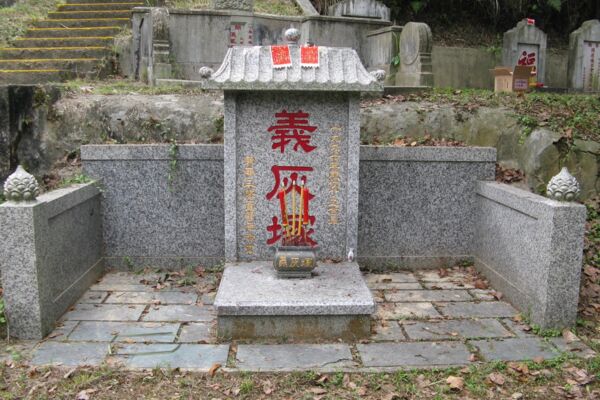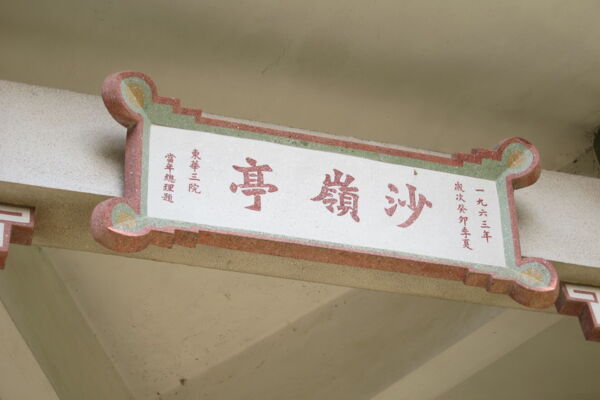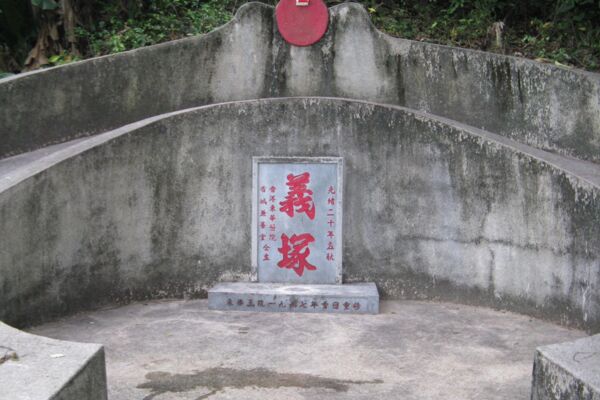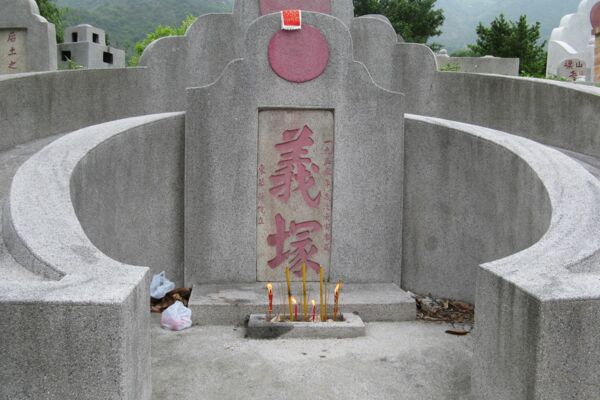 Grading: Others
Slauter House Cemetery
The Government allocated a piece of land to build the Tung Wah Hospital in 1869, the remains were unearthed and re-buried in the Slaughter House Cemetery. In 1983, the Government reclaimed the land and the graves were removed to the Wo Hop Shek Cemetery.
Cemetery for Typhoon Victims in 1874
The typhoon in 1874 caused extensive damage to Hong Kong, causing heavy casualties and losses. Tung Wah employed workers to collect the remains for burial. A few years later, more than 100 remains were found on Stonecutters Island. Therefore, Tung Wah applied to the Government to build the Kai Lung Wan Cemetery at Pokfulam, and the remains were buried in the cemetery in 1880. In 1951, the Government reclaimed the land and they were relocated to the Wo Hop Shek Cemetery.
Cemetery for Victims of Steamer Sai On in 1947
The steamer Sai On which operated passenger ferry services between Hong Kong and Guangzhou caught fire in 1947. Tung Wah and buried 81 unclaimed dead bodies in the Sai On Cemetery at Kai Lung Wan Cemetery, Pokfulam. The Government reclaimed the land and therefore the remains as well as the stone plaque were relocated to the Wo Hop Shek Cemetery in 1959.
Sandy Ridge Cemetery
Sandy Ridge is close to the boarder and locates at the northern ridge of Sheung Shui Heung in the New Territories. The Cemetery buried those unclaimed remains exhumed from various free burial sites of Tung Wah.
Wo Hop Shek Cemetery
To tie in with the Government strategy of urban planning, Tung Wah relocated the remains at the Kai Lung Wan Cemeteries and various free burial sites to Wo Hop Shek in 1951. Tung Wah provided funding for building the Wo Hop Shek Cemetery in 1955.
Wo Hop Shek Cemetery (for urn)
The unclaimed urns of those deceased who had received funeral services at Tung Wah's funeral parlour, were buried in the Wo Hop Shek Cemetery in 1997.
Lai Chi Kok Cemetery
The Cemetery is located in the Saint Raphael's Catholic Cemetery at Cheung Sha Wan. The spread of plague in Guangzhou caused many people died in Hong Kong duringing 1894. Tung Wah Hospital joined hands with the charitable organisation in Guangzhou to buried the deceased at the Cemetery. Tung Wah refurbished the Cemetery in 1954 and 1993.
Diamond Hill Cemetery
Tung Wah had exhumed the remains from Chai Wan, Ho Man Tin, Ngau Chi Wan and Char Ko Ling Cemeteries, and re-buried them at Diamond Hill in 1950. A common grave was built on top of the hill, which was named "Tung Wah Free Grave". Tung Wah spent $190,000 to refurbish the Grave in 1993.
Sai On Graveyard, Wo Hop Shek Cemetery, 20 Wah Ming Road, Fanling [Slauter House Cemetery, Cemetery for Typhoon Victims in 1874, Cemetery for Victims of Steamer Sai On in 1947, Wo Hop Shek Cemetery, Wo Hop Shek Cemetery (for urn)]
Lo Wu Road, Lo Wu (Sandy Ridge Cemetery)
Saint Raphael's Catholic Cemetery, Cheung Sha Wan (Lai Chi Kok Cemetery)
Diamond Hill Cemetery, 199 Po Kong Village Road, Wong Tai Sin (Diamond Hill Cemetery)