"Catalogue for the Plaques and Couplets of the Tung Wah Museum"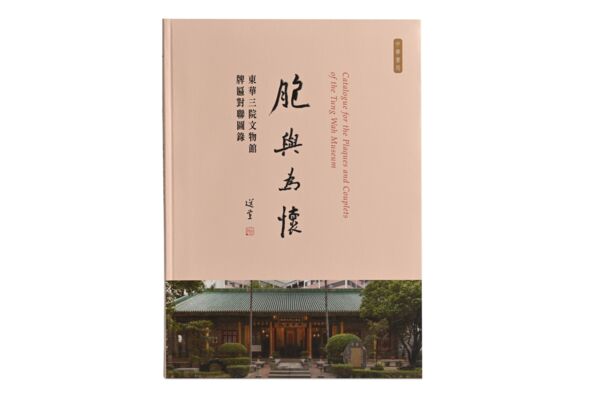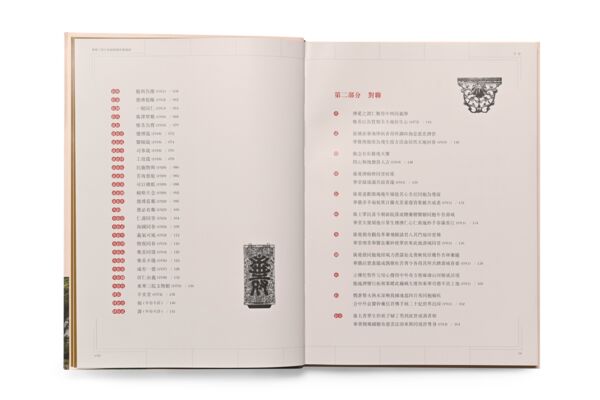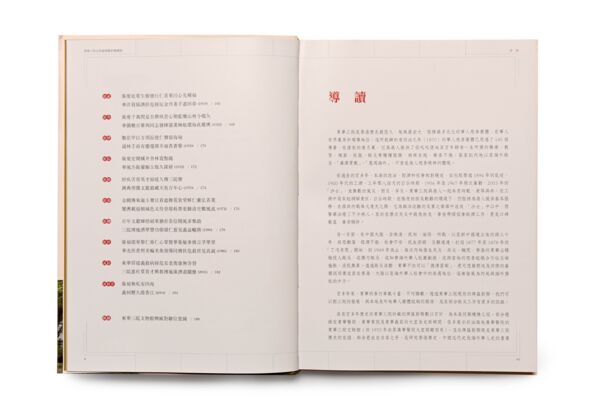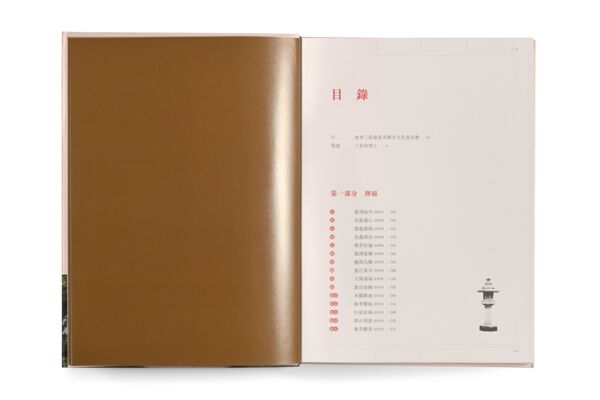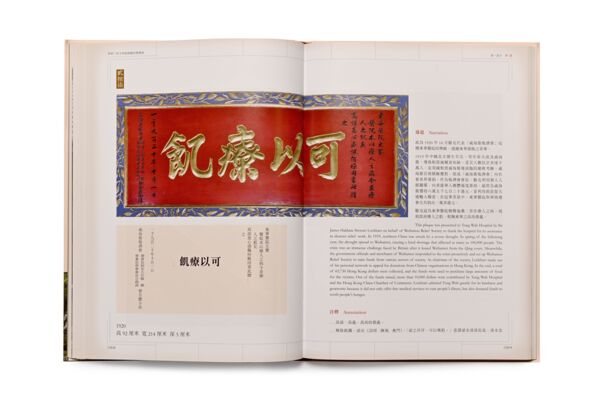 Plaques and couplets are indispensable elements in traditional Chinese architecture. While they are a type of installation, they also reflect people's livelihood, culture and history. In the courtyard of Kwong Wah Hospital on Waterloo Road in Kowloon stands Tung Wah Museum, which is home to 42 plaques and 21 couplets. The inscription and calligraphy on the pieces are colourful and diversified. Besides depicting the Chinese community in Hong Kong over the past century, the plaques and couplets – with their rich, diversified inscription and calligraphy – embody the benevolent spirit of TWGHs and have provided inspiration to many.
With a redevelopment project of Kwong Wah Hospital being launched in mid-2016, the plaques and couplets of Tung Wah Museum have been taken down, carefully wrapped and stored in a separate location to prevent them from being affected by the works. And Tung Wah Museum will be temporarily closed for a few years. The plaques and couplets would be displayed in Tung Wah Museum again at a later time. Against this backdrop, the TWGHs Records and Heritage Office has compiled the book "Catalogue for the plaque and couplets of the Tung Wah Museum", with the hope that members of the public can appreciate the cultural gem and learn about the contributions of TWGHs to Chinese communities in Hong Kong and aboard. When the Tung Wah Museum is reopened, they can visit the Museum to see the invaluable relics – which belong to Tung Wah as well as the people of Hong Kong – up close.
Year of Publication
2016
Author
Records and Heritage Committee, Tung Wah Group of Hospitals
ISBN
ISBN 978-988-8394-36-4
Pages
192
Size
19.5cm (W) x 27cm (L)
Weight
0.78 kg
Remarks
*Product colour may slightly vary due to photographic lighting sources or your monitor settings.
*All profits generated from the sales will be allocated to "TWGHs Heritage Fund" to preserve Tung Wah's cultural heritage.