Explore the Museum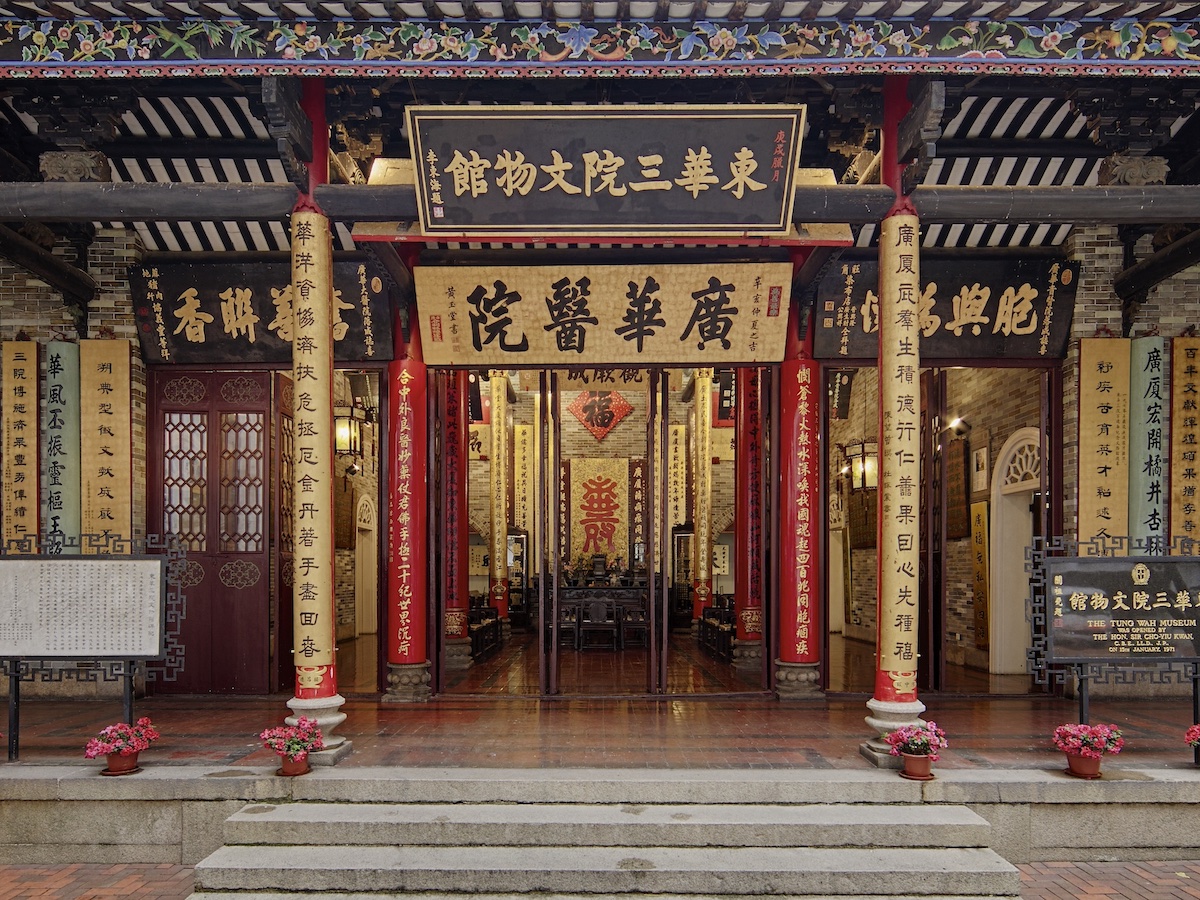 @Nicholas Kitto
Located on Waterloo Road, the Tung Wah Museum was originally the main building of Kwong Wah Hospital, which opened in 1911. In 1970, the centenary of the TWGHs, the main building was officially converted into Tung Wah Museum, with the aim of preserving and organising the relics and archives of the TWGHs. The museum was declared a monument in 2010. The museum blends the best of Chinese and Western architecture. The God of Shennong, who is recognised as the discoverer of herbal medicine, is enshrined in the centre of the hall, while there are numerous historic plaques and couplets hanging inside. In 2016, another large-scale redevelopment project commenced in Kwong Wah Hospital and this century-old building has been preserved to witness the establishment of the third generation of Kwong Wah Hospital.
Historic Developments
1911

Governor Sir Frederick Lugard (wearing a hat in the middle of the front row) officiated at the opening ceremony of Kwong Wah Hospital on 9 October 1911. Left-hand side of the Hospital's main hall is a conference room and an accounts office, while right-hand side is a registration room and a storage space for western medicine.
Museum Photo Gallery